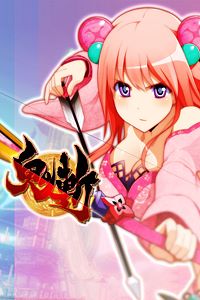 Prezzi ultimi aggiornati a: 25.03.2019 12:46:36
Rilascio: 02.10.2015 (US)
'Onigiri' is a free to play, original MMORPG brought to you by Cyberstep. With ancient Japan as its setting and the heroes of history and folklore as its cast, Onigiri thrusts its players into a story revolving around the myths of Japan! Players will befriend legendary characters such as Minamoto no Yoshitune and Momotaro to quell the evil that has arisen, and restore order to these troubled lands.
Edizioni alternative
Non sono state trovate edizioni alternative
DLC Compatibile
Non è stato richiesto alcun DLC
Se vuoi comprare un gioco, per favore usa il browser e il mio sito web per questo. Voglio ricevere una piccola commissione per pagare il server, ecc. Questo mi aiuta molto e non avrai alcun addebito extra, ecc. Grazie mille!
Prezzo di accesso EA *
Prezzo Gold *
(Prezzo scontato) Prezzo *
Paese
Link
n / a

n / a

0,00 USD

USA**

Il tuo prezzo locale

Compra
n / a

n / a

0,00 USD

Norway

Prezzo più economico

Compra
n / a

n / a

0,00 USD

USA**

Compra
n / a

n / a

0,00 USD

Israel

Compra
n / a

n / a

0,00 USD

Denmark

Compra
n / a

n / a

0,00 USD

Russia

Compra
n / a

n / a

0,00 USD

UK

Compra
n / a

n / a

0,00 USD

Czech Republic

Compra
n / a

n / a

0,00 USD

Poland

Compra
n / a

n / a

0,00 USD

Sweden

Compra
* I prezzi sono calcolati e potrebbero non essere corretti! Controllare da soli prima di acquistare qualsiasi cosa. Non siamo responsabili di eventuali costi aggiuntivi addebitati!
** Questo paese ha una tassa speciale per informazioni vedi i commenti (vedi tooltip)
ALL FOLLOWING ADS ARE PROVIDED BY DISQUS :(
Loading comments…