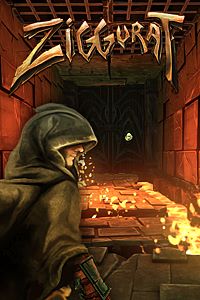 Product ID: C4FDJJ0TC3BZ
Prices last updated at: 22.02.2018 21:09:30
Release: 20.03.2015 (US)
Dungeon-Crawling First Person Shooting at its finest! Fast-paced combat! Dozens of perks, spells and enemies! Level ups! Random Dungeons! Traps! Badass bosses! Carrots! Ziggurat is the best combination of First Person Shooter and Rogue-LITE you have ever seen. Become a neophyte sorcerer, and get ready for your rite of passage: Enter the labyrinth and face dangerous challenges to prove your worth and become a powerful wizard! The game focuses on fast-paced first person shooting, with an old-school vibe, and updated handling and game mechanics. Dungeon crawling and RPG/Roguelike elements are added into the mix, resulting in a fun, challenging and varied game, with lots of content to discover. Fight almighty bosses, get through rooms filled with traps, and treasures that may help you in your journey... Each game is a whole new experience!
Compatible DLCs
No DLC was requested yet
If you want to buy a game by gift card, please use the browser and my website for this. I will get a small commission to pay the server etc. This helps me a lot and you won't have extra charges etc.! Thank you very much!
Release Date
EA Access Price*
GAME PASS Price*
GOLD Price*
(Discount-) Price*
Country
Link
n/a
n/a

n/a

n/a

14,99 USD

USA

Your local price

Buy
n/a
n/a

n/a

n/a

7,47 USD

Argentina

Cheapest price

Buy
n/a
n/a

n/a

n/a

8,93 USD

Brazil

Buy
n/a
n/a

n/a

n/a

10,30 USD

Turkey

Buy
n/a
n/a

n/a

n/a

10,68 USD

Mexico

Buy
n/a
n/a

n/a

n/a

11,77 USD

Hungary

Buy
n/a
n/a

n/a

n/a

11,79 USD

Canada

Buy
n/a
n/a

n/a

n/a

12,60 USD

Norway

Buy
n/a
n/a

n/a

n/a

12,77 USD

South Africa

Buy
n/a
n/a

n/a

n/a

14,46 USD

India

Buy
*Prices are calculated and may be incorrect! Check on your own before buying anything. We are not responsible for any additional costs charged!