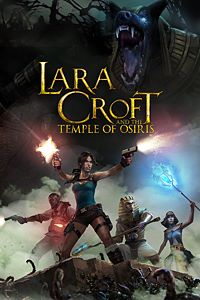 Prices last updated at: 11/17/2018 14:10:21
Release: 12/9/2014 (US)
Lara Croft and the Temple of Osiris ist die Fortsetzung des von Kritikern gefeierten Lara Croft and the Guardian of Light und das erste kooperative Erlebnis mit Lara Croft für vier Spieler. Vor umwerfender Kulisse müssen Spieler in einer neuen Geschichte zusammenarbeiten, um den Tempel zu erforschen, Feinde aus der ägyptischen Unterwelt zu besiegen, Rätsel zu lösen und tödlichen Fallen auszuweichen. Währenddessen konkurrieren die Spieler um Schätze, mächtige Artefakte und das Recht, anzugeben.
If you want to buy a game by gift card, please use the browser and my website for this. I will get a small commission to pay the server etc. This helps me a lot and you won't have extra charges etc.! Thank you very much!
Your region isn't available. You see DE as a replacement instead.
Release Date
EA Access Price*
GOLD Price*
(Discount-) Price*
Country
Link
12/9/2014
n/a

1,38 USD

with GOLD (-85%)

9,19 USD

Turkey

Local replacement price

Buy
12/9/2014
n/a

1,38 USD

with GOLD (-85%)

9,19 USD

Turkey

Cheapest price

Buy
*Prices are calculated and may be incorrect! Check on your own before buying anything. We are not responsible for any additional costs charged!
ALL FOLLOWING ADS PROVIDED BY DISQUS :(
Loading comments…