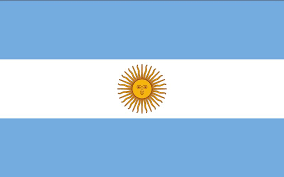 UPDATE 2: Rob told in the comments that he got it working by just waiting for 72hrs after the last "error" during purchase. So it seems this bug (if it is one?!) affects now Turkey and Argentina. You will have to wait ~72hrs after redeeming the gift cards and after your last attempt to buy anything with it. Probably you need to be "logged into" Argentina/Turkey for 72hrs before any purchase can be completed. Strange but now as we know it, it should help many people who have problems.
Attention: Seagm also lowered the prices for ARS gift cards! 500 ARS are now sold at 21.50$ and 300 ARS are soled for 14$. Still not at face value but lower is always better.
UPDATE: It seems that some people experience problems when trying to use the balance. Redeeming usually works without problems but using the balance leads into payment errors. This could be the same problem like in Turkey. So maybe it can help to just wait for some days and try again. Good luck!
---
Seagm now offers Argentina Gift Cards on their website. Even if the price is doubled the face value, which is basically a due to high wholesale prices, you can still make some bargains. Need an example?

Metro Exodus is set for release during february and is priced around 85 USD. In Argentina you can get this version for around 20 USD. Even if the price at seagm is doubled, you still would be below the next cheapest countries like India or Turkey, where it's priced around 50 USD.
You just need to find the real bargains from Argentina to transform these expensive cards into good deals.
Warning: Even Darksiders 3 was cheap when it was still a pre-order. But right after the release, the game was removed, new added and is now priced a lot more expensive. So maybe the cheap prices like for Metro are just in pre-order phase. The same happened to Battlefield 5.
Metro Exodus Gold Edition - Price Comparison
Btw: They've got 50 cards at 500 ARS and will get another 50 of 300 ARS tomorrow. Because it's very easy to spend your rest value, you should not wait too long. It's maybe better getting 2x 500 ARS, even if you just need 800. Thats my guess. 50 cards are not much, can be outselled very fast and it's very uncertain if/when new cards will be available.