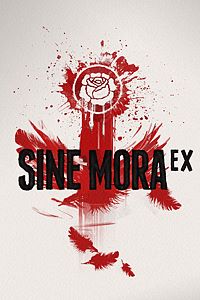 Prices last updated at: 3/22/2019 20:46:07
Release: 8/8/2017 (US)
Sine Mora is a side-scrolling shoot'em up that provides a unique challenge, where time is the ultimate factor. Mixing classic shooter sensibilities with contemporary presentation, Sine Mora is a gorgeous shoot'em up offering both a Story Mode that weaves an over-the-top tale and an Arcade Mode that provides deep, satisfying gameplay to challenge fans of the genre.
Alternate Editions
No alternate editions were found
Compatible DLCs
No DLC was requested yet
If you want to buy a game by gift card, please use the browser and my website for this. I will get a small commission to pay the server etc. This helps me a lot and you won't have extra charges etc.! Thank you very much!
EA Access Price*
GOLD Price*
(Discount-) Price*
Country
Link
n/a

n/a

19.99 USD

USA**

Your local price

Buy
n/a

n/a

4.76 USD

Argentina**

Cheapest price

Buy
n/a

n/a

8.45 USD

Turkey

Buy
n/a

n/a

9.99 USD

Brazil

Buy
n/a

n/a

10.81 USD

Russia

Buy
n/a

n/a

11.64 USD

South Africa

Buy
n/a

n/a

13.03 USD

Mexico

Buy
n/a

n/a

14.23 USD

Hungary

Buy
n/a

n/a

14.89 USD

Canada**

Buy
n/a

n/a

15.16 USD

Hong Kong

Buy
*Prices are calculated and may be incorrect! Check on your own before buying anything. We are not responsible for any additional costs charged!
**This country has special tax information comments (see tooltip)
ALL FOLLOWING ADS ARE PROVIDED BY DISQUS :(
Loading comments…