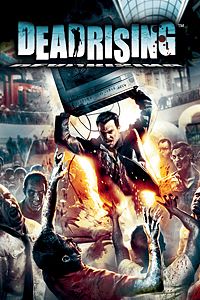 Prices last updated at: 4/25/2019 08:20:43
Release: 9/13/2016 (US)
Frank West, a freelance photojournalist on the hunt for the scoop of a lifetime, pursues a juicy lead to a small suburban town only to find that it is being overrun by zombies! He escapes to the local shopping mall thinking it will be a bastion of safety, but it turns out to be anything but.
Compatible DLCs
No DLC was requested yet
If you want to buy a game by gift card, please use the browser and my website for this. I will get a small commission to pay the server etc. This helps me a lot and you won't have extra charges etc.! Thank you very much!
EA Access Price*
GOLD Price*
(Discount-) Price*
Country
Link
n/a

n/a

19.99 USD

USA**

Your local price

Buy
n/a

n/a

11.88 USD

Turkey

Cheapest price

Buy
n/a

n/a

12.50 USD

Argentina**

Buy
n/a

n/a

16.38 USD

South Korea

Buy
n/a

n/a

17.51 USD

Australia

Buy
n/a

n/a

18.14 USD

Japan

Buy
n/a

n/a

18.53 USD

Canada**

Buy
n/a

n/a

18.61 USD

Russia

Buy
n/a

n/a

18.62 USD

Switzerland

Buy
n/a

n/a

19.74 USD

Singapore

Buy
*Prices are calculated and may be incorrect! Check on your own before buying anything. We are not responsible for any additional costs charged!
**This country has special tax information comments (see tooltip)
ALL FOLLOWING ADS ARE PROVIDED BY DISQUS :(
Loading comments…