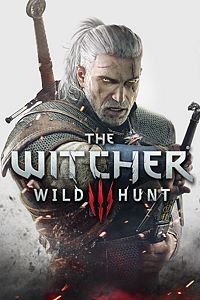 Prices last updated at: 4/26/2019 02:48:26
Release: 5/19/2015 (US)
The Witcher 3: Wild Hunt is a story-driven, next-generation open world role-playing game set in a visually stunning fantasy universe full of meaningful choices and impactful consequences. In The Witcher, you play as a professional monster hunter, Geralt of Rivia, tasked with finding a child of prophecy in a vast open world rich with merchant cities, pirate islands, dangerous mountain passes, and forgotten caverns to explore.
Alternate Editions
No alternate editions were found
If you want to buy a game by gift card, please use the browser and my website for this. I will get a small commission to pay the server etc. This helps me a lot and you won't have extra charges etc.! Thank you very much!
EA Access Price*
GOLD Price*
(Discount-) Price*
Country
Link
n/a

n/a

39.99 USD

USA**

Your local price

Buy
n/a

n/a

9.97 USD

Argentina**

Cheapest price

Buy
n/a

n/a

11.34 USD

India**

Buy
n/a

n/a

11.87 USD

Turkey

Buy
n/a

n/a

14.99 USD

Russia

Buy
n/a

n/a

18.40 USD

Mexico

Buy
n/a

n/a

22.51 USD

Colombia

Buy
n/a

n/a

25.77 USD

Chile

Buy
n/a

n/a

27.16 USD

Taiwan

Buy
n/a

n/a

27.47 USD

Saudi Arabia

Buy
*Prices are calculated and may be incorrect! Check on your own before buying anything. We are not responsible for any additional costs charged!
**This country has special tax information comments (see tooltip)
ALL FOLLOWING ADS ARE PROVIDED BY DISQUS :(
Loading comments…