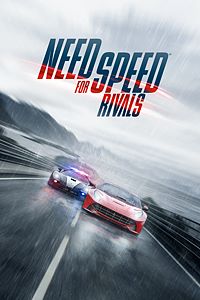 Prices last updated at: 7/19/2019 07:41
Release: 11/22/2013 (US)
Welcome to Redview County, where a street-racing rivalry between cops and racers never stops as both sides compete in an all-out war featuring the fastest cars, mods and technology in a gritty open road environment. Play as either a cop or racer, where each side of the law has its own set of high stakes challenges, rewards and consequences. Risk everything in the ultimate high stakes rivalry.
The downloadable version of this game supports English, French, Italian, German, Spanish, Portuguese, Dutch, Japanese.
If you want to buy a game by gift card, please use the browser and my website for this. I will get a small commission to pay the server etc. This helps me a lot and you won't have extra charges etc.! Thank you very much!
EA Access Price*
GOLD Price*
(Discount-) Price*
Country
Link
n/a

n/a

19.99 USD

USA**

Your local price

Buy
n/a

n/a

9.42 USD

Argentina**

Cheapest price

Buy
n/a

n/a

14.28 USD

South Africa

Buy
n/a

n/a

15.33 USD

Canada**

Buy
n/a

n/a

15.71 USD

Colombia

Buy
n/a

n/a

18.05 USD

Japan

Buy
n/a

n/a

18.32 USD

Singapore

Buy
n/a

n/a

18.77 USD

UK

Buy
n/a

n/a

18.81 USD

Turkey

Buy
n/a

n/a

19.33 USD

Taiwan

Buy
*Prices are calculated and may be incorrect! Check on your own before buying anything. We are not responsible for any additional costs charged!
**This country has special tax information comments (see tooltip)
ALL FOLLOWING ADS ARE PROVIDED BY DISQUS :(
Loading comments…