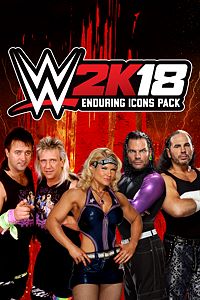 Product ID: c4wvwsp5c36n
This DLC is not (yet) giftable!
Prices last updated at: 1/16/2018 16:54

WWE 2K18 Enduring Icons Pack
Description
Celebrate the illustrious careers of 5 of Sports Entertainment's most incredible Superstars with the WWE 2K18 Enduring Icons Pack. Download and play as The Hardy Boyz as well as WWE 2017 Hall of Fame Inductees the Rock 'n' Roll Express and "The Glamazon" Beth Phoenix. Note: This item is included in the Season Pass premium content purchase.
If you want to buy a game by gift card, please use the browser and my website for this. I will get a small commission to pay the server etc. This helps me a lot and you won't have extra charges etc.! Thank you very much!
USA**
Your local price
Argentina**
Turkey
Brazil
India**
Mexico
Colombia
Norway
Directly with CC/PP (EU only)
South Korea
USA**
*Prices are calculated and may be incorrect! Check on your own before buying anything. We are not responsible for any additional costs charged!
**This country has special tax information comments (see tooltip)
Due to Disqus comment validation, some comments may be delayed in display and thus will be shown after several hours. Please be patient. No comment is lost. We can't change or speed up this process. You will probably receive an answer within 24 hours.
Loading comments…