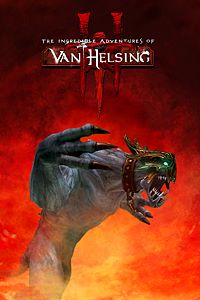 Product ID: br1mbzcx6sdr
This DLC is not (yet) giftable!
Prices last updated at: 1/1/2018 03:46

Van Helsing III: Chimerling Minipet
Description
The people of Borgovia thought the Chimera was a one-of-a-kind creature, a mighty beast that can only be led by the bravest warriors. But they were wrong; a younger Chimera appeared and already left its mark on the land. They call it the Chimerling. The Chimerling Minipet DLC unlocks the fearless Chimerling minipet. When you go into battle with it, every hit on an enemy has a much better chance of being critical. Also, their death will be visceral and more gruesome. Notes: the DLC items are all account-bound, but they work across all of your characters. You can transfer the items between your characters by using the in-game storage.
If you want to buy a game by gift card, please use the browser and my website for this. I will get a small commission to pay the server etc. This helps me a lot and you won't have extra charges etc.! Thank you very much!
USA**
Your local price
Argentina**
Turkey
Brazil
Hungary
Directly with CC/PP (EU only)
Mexico
Norway
Directly with CC/PP (EU only)
Canada**
Colombia
South Africa
*Prices are calculated and may be incorrect! Check on your own before buying anything. We are not responsible for any additional costs charged!
**This country has special tax information comments (see tooltip)
Due to Disqus comment validation, some comments may be delayed in display and thus will be shown after several hours. Please be patient. No comment is lost. We can't change or speed up this process. You will probably receive an answer within 24 hours.
Loading comments…