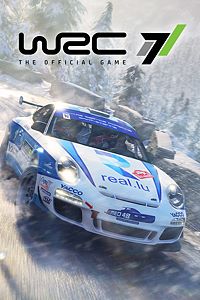 Product ID: bppjxzvkmjd5
This DLC is not (yet) giftable!
Prices last updated at: 2/5/2018 12:09

WRC 7 - Porsche 911 GT3 RS RGT
Description
Make a dream come true by getting behind the wheel of a legendary model: the powerful Porsche 911 GT3 RS R-GT driven by Romain Dumas, a driver in the FIA R-GT Cup. Driving a rear-wheel drive race car is an unparalleled experience in WRC and presents a unique challenge for any players looking for new experiences. The Porsche 911 GT3 RS R-GT is accessible in all game modes (except Career and personalized Championship) and for all the rallies, in the "Bonus Cars" category.
If you want to buy a game by gift card, please use the browser and my website for this. I will get a small commission to pay the server etc. This helps me a lot and you won't have extra charges etc.! Thank you very much!
USA**
Your local price
Argentina**
Turkey
Colombia
Brazil
Norway
Directly with CC/PP (EU only)
Hong Kong
Hungary
Directly with CC/PP (EU only)
Czechia**
Directly with CC/PP (EU only)
South Africa
*Prices are calculated and may be incorrect! Check on your own before buying anything. We are not responsible for any additional costs charged!
**This country has special tax information comments (see tooltip)
Due to Disqus comment validation, some comments may be delayed in display and thus will be shown after several hours. Please be patient. No comment is lost. We can't change or speed up this process. You will probably receive an answer within 24 hours.
Loading comments…