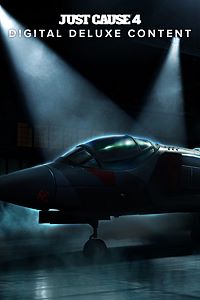 Product ID: btsg0448vwsm
Prices last updated at: 4/16/2019 16:22

Digital Deluxe Content
Grab the Digital Deluxe Content and receive special Black Hand weaponry – the Black Hand Stealth Microfighter Jet and the Black Hand Prototype 'Skystriker' Weaponized Wingsuit.
Compatible Games
No compatible games were found
If you want to buy a game by gift card, please use the browser and my website for this. I will get a small commission to pay the server etc. This helps me a lot and you won't have extra charges etc.! Thank you very much!
This table is responsive. You can scroll horizontal if something is missing.
(Discount-) Price*
Country
Link

11.99 USD

USA**

Your local price

Buy

4.68 USD

Argentina**

Cheapest price

Buy

10.48 USD

Chile

Buy

10.72 USD

South Korea

Buy

10.98 USD

Sweden

Buy

11.20 USD

Mexico

Buy

11.39 USD

Brazil

Buy

11.45 USD

Colombia

Buy

11.70 USD

Singapore

Buy

11.81 USD

Hungary

Buy
*Prices are calculated and may be incorrect! Check on your own before buying anything. We are not responsible for any additional costs charged!
**This country has special tax information comments (see tooltip)
ALL FOLLOWING ADS ARE PROVIDED BY DISQUS :(
Loading comments…