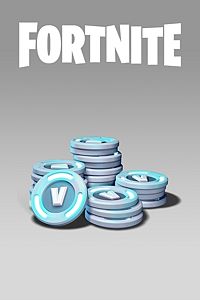 Product ID: c20fm0b4q9kc
Prices last updated at: 5/18/2019 15:08

Fortnite - 4,000 (+1,000 Bonus) V-Bucks
Purchase 4,000 Fortnite (+1,000 Bonus!) V-Bucks. This in-game currency can be spent in the Battle Royale PvP mode, Creative, or the Save the World PvE campaign. In Battle Royale and Creative you can purchase new customization items for your Hero, glider, or pickaxe. In Save the World you can purchase Llama Pinata card packs that contain weapon and trap schematics as well as new Heroes and more!
Note: Items do not transfer between Battle Royale / Creative and Save the World.
If you want to buy a game by gift card, please use the browser and my website for this. I will get a small commission to pay the server etc. This helps me a lot and you won't have extra charges etc.! Thank you very much!
GOLD Price*
(Discount-) Price*
Country
Link

n/a

39.99 USD

USA**

Your local price

Buy

n/a

23.42 USD

Turkey

Cheapest price

Buy

n/a

27.51 USD

Hungary

Buy

n/a

27.71 USD

South Africa

Buy

n/a

29.01 USD

Singapore

Buy

n/a

30.49 USD

Brazil

Buy

n/a

30.99 USD

Russia

Buy

n/a

33.65 USD

South Korea

Buy

n/a

34.64 USD

Czechia

Buy

n/a

35.53 USD

Argentina**

Buy
*Prices are calculated and may be incorrect! Check on your own before buying anything. We are not responsible for any additional costs charged!
**This country has special tax information comments (see tooltip)
ALL FOLLOWING ADS ARE PROVIDED BY DISQUS :(
Loading comments…