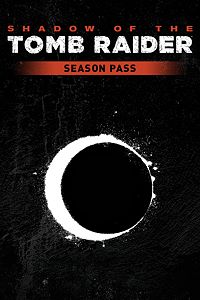 Product ID: c2sdcjns3hz9
Prices last updated at: 6/18/2019 12:43

Shadow of the Tomb Raider - Season Pass
The Shadow of the Tomb Raider - Season Pass includes the following content:
- 7 challenge tombs (either co-op or single player).
- 7 weapons, outfits, and skills
- Multiple narrative side missions
- 1 of each of the above will be exclusive to the Season Pass
Be sure to secure your Season Pass today!
If you want to buy a game by gift card, please use the browser and my website for this. I will get a small commission to pay the server etc. This helps me a lot and you won't have extra charges etc.! Thank you very much!
GOLD Price*
(Discount-) Price*
Country
Link

n/a

29.99 USD

USA**

Your local price

Buy

n/a

16.72 USD

Argentina**

Cheapest price

Buy

n/a

20.30 USD

Hong Kong

Buy

n/a

23.84 USD

Brazil

Buy

n/a

25.08 USD

South Korea

Buy

n/a

26.81 USD

Taiwan

Buy

n/a

28.22 USD

Sweden

Buy

n/a

28.25 USD

Turkey

Buy

n/a

29.19 USD

Singapore

Buy

n/a

29.31 USD

Chile

Buy
*Prices are calculated and may be incorrect! Check on your own before buying anything. We are not responsible for any additional costs charged!
**This country has special tax information comments (see tooltip)
ALL FOLLOWING ADS ARE PROVIDED BY DISQUS :(
Loading comments…