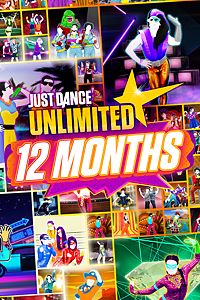 Product ID: c5gxfsdr6mlz
Prices last updated at: 5/7/2019 05:06

Just Dance Unlimited - 12 months pass
JUST DANCE UNLIMITED is an online streaming service playable via JUST DANCE 2019, JUST DANCE 2018, JUST DANCE 2017 & JUST DANCE 2016 for the duration of your subscription.
Expand your song catalog with hundreds of songs from the best of Just Dance, including exclusive songs that you can't get anywhere else!
• Dance to more than 400 songs from previous Just Dance games!
• New, exclusive songs will be added regularly, and will be only accessible through the service! (Available on Just Dance 2019 only.)
• Create your own Just Dance experience! Build your own playlist to include your favourite Just Dance hits of all time.
If you want to buy a game by gift card, please use the browser and my website for this. I will get a small commission to pay the server etc. This helps me a lot and you won't have extra charges etc.! Thank you very much!
GOLD Price*
(Discount-) Price*
Country
Link

n/a

24.99 USD

USA**

Your local price

Buy

n/a

6.67 USD

Argentina**

Cheapest price

Buy

n/a

14.44 USD

Turkey

Buy

n/a

18.00 USD

Colombia

Buy

n/a

19.26 USD

Brazil

Buy

n/a

19.91 USD

Chile

Buy

n/a

20.86 USD

Mexico

Buy

n/a

20.96 USD

South Korea

Buy

n/a

22.46 USD

Singapore

Buy

n/a

22.48 USD

Taiwan

Buy
*Prices are calculated and may be incorrect! Check on your own before buying anything. We are not responsible for any additional costs charged!
**This country has special tax information comments (see tooltip)
ALL FOLLOWING ADS ARE PROVIDED BY DISQUS :(
Loading comments…